Main content starts here, tab to start navigating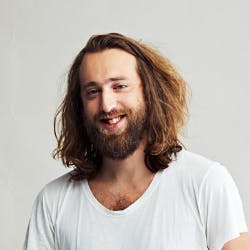 Matt Alldian
Advisor
From Startups to the Super Bowl - Matt has a proven track record of growth and innovation for brands of all sizes. With almost ten years of experience in CPG and DTC environments, he has experience leading e-commerce, marketing, product, and CX teams from pre-product stages through hyper-growth. He has demonstrated the ability to operate successfully in an agile/scrum organization as a CPO - blending creative and communications expertise with experience adopting cutting edge AI/ML/data science tools to drive CAC reduction and CLTV improvement.
With experience in leading paid acquisition programs totaling over 50MM throughout his career, he has been at the forefront of digital adoption/transformation for some of the world's largest brands. He has Product Owner experience in e-commerce websites (front and back end), iOS & Android apps, and Salesforce. From concept, brand identity, and packing design through integrated marketing strategies, he has launched over thirty products/brands at a local, national, and global scale.
He is passionate about early-stage products at the intersection of community, design, and technology and for innovation-focused organizations looking to accelerate their next chapter of growth.