Main content starts here, tab to start navigating
The Callie
Made in partnership with Samantha Sheehan of POE Wines in Napa, California
42% Pinot Noir, 39% Mourvedre, 19% Chardonnay
Each of the Une Femme wines is made in partnership with women in the wine world who we love. "The Callie" is our California sparkler, made by Samantha Sheehan of POE Wines in Napa. This crushable sparkling rosé is made with Napa and Sonoma-grown chardonnay, pinot noir, and mourvedre grapes.
We wanted to create the perfect gift for celebrating, while also giving back. A portion of proceeds from all sales of Une Femme Champagne is donated to Dress for Success, the non-profit benefiting women on their journey to financial independence.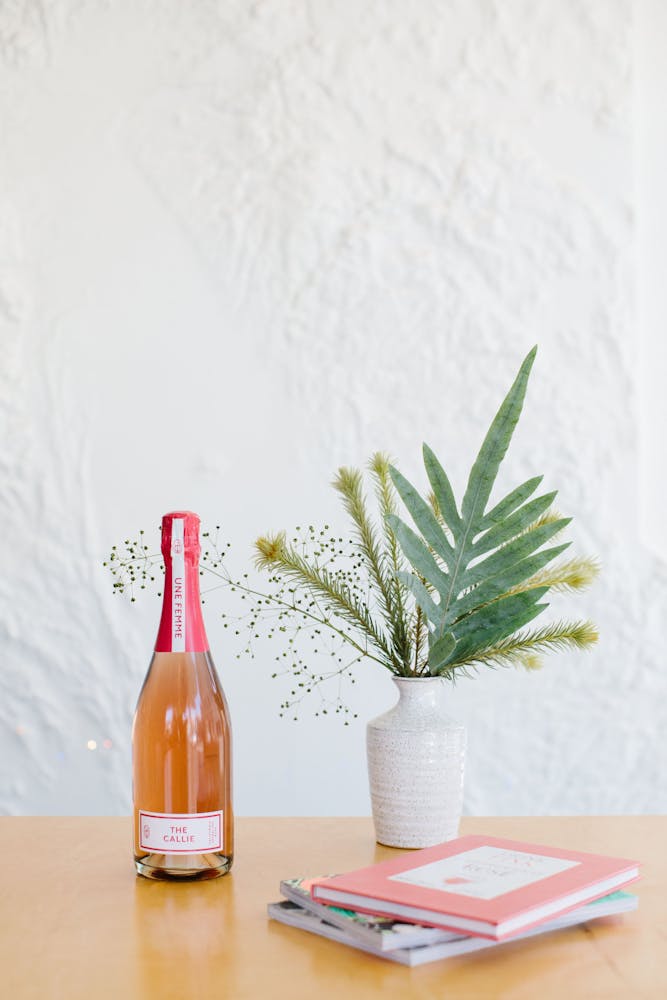 About Samantha Sheehan & POE Wines
Samantha Sheehan founded POE in 2009 after being inspired by the wines she tasted in Burgundy and Champagne. Her goal is not to replicate Burgundy, but rather to create vineyard-specific, age-worthy wines revealing the beautiful terroir of California. She uses minimal intervention, minimal sulfur, and never any additives.
At POE, Samantha produces traditional Champagne method sparkling wines, rosé, Chardonnay, Pinot Noir, and a nouveau from Pinot Noir. Each wine is made in very limited quantities, and sold directly from the winery to top restaurants around the country.
When to Drink
For celebrating your new job, your best friend's wedding, or Wednesday night's "book club" (a.k.a. wine club), Une Femme's "The Callie" is made for everyday celebrations, every day.
Tasting Notes
We find juicy notes of ripe strawberry and rose petal on the nose, and nicely structured red fruits (think warm blackberries freshly plucked from the vine) in the glass.
Pairing Suggestions
Don't be afraid to pair this sparkling rosé with a well-stocked picnic basket, fish tacos, a cheese burger & fries, wood-fired pizza, or movie theater popcorn (we won't tell anyone if you sneak a bottle into the theater).